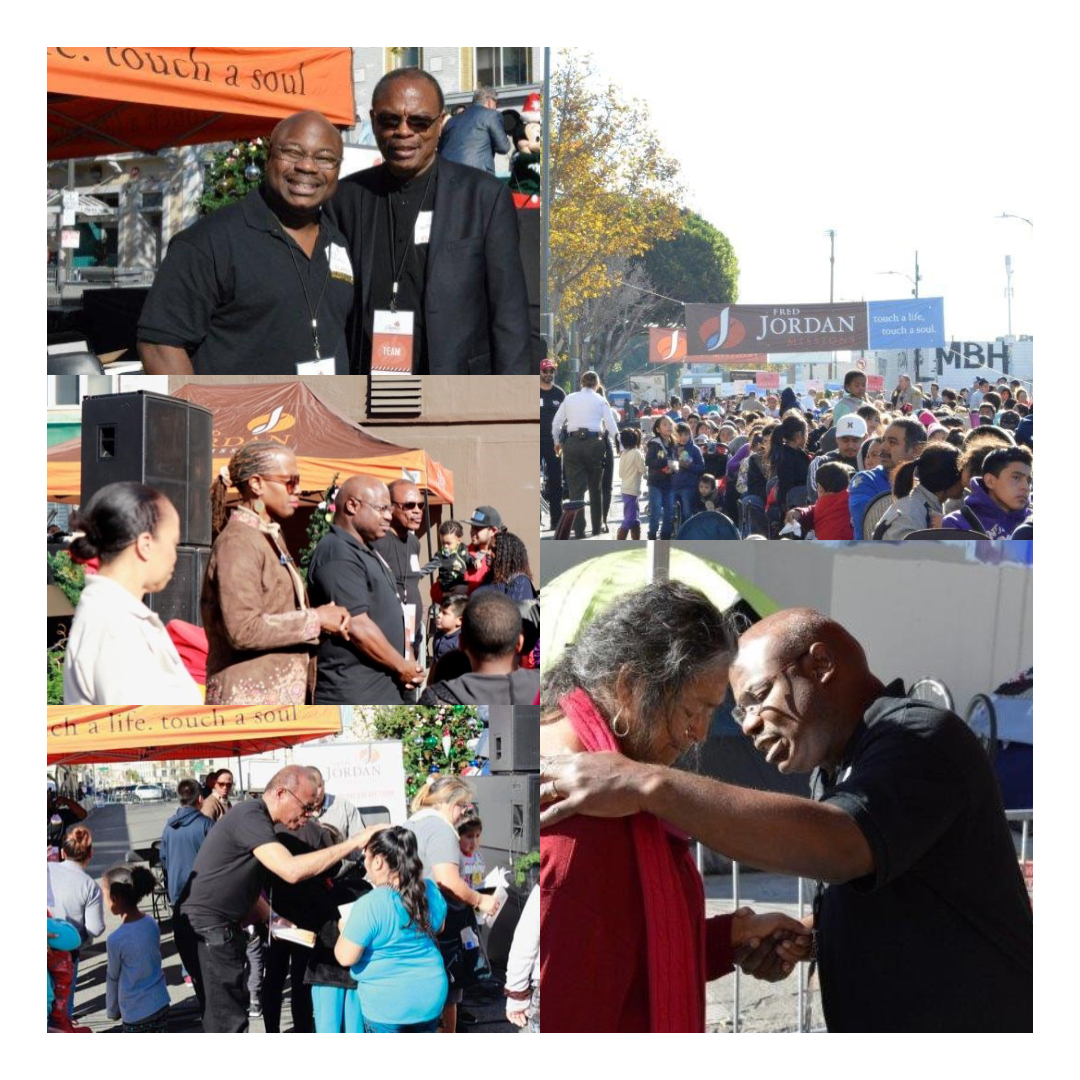 The tenth annual "Taking the Gospel to the Streets" revival is scheduled for Saturday, August 3, 2019 at Fred Jordan Missions in Los Angeles.
On that day we will preach the gospel, worship in singing, and offer testimonies of God's power to transform lives.
We also plan to distribute Bibles, hygiene kits, clothing, blankets, water bottles, backpacks, and other items.
Several doctors and other health professionals will screen for high blood pressure, diabetes, and other conditions.
Each year we feed everyone in attendance (including volunteers).
Past revivals saw as many as 400 people in attendance.
For additional information on this outdoor outreach event, please CLICK HERE.
Monetary donations are greatly appreciated.  Your financial contributions are tax-deductible.