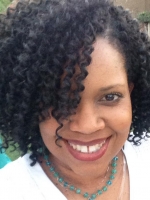 Dr. Malaika E. Graves (née Howard) is a native of Los Angeles, California and an alumna of the University of California, Los Angeles (UCLA). She matriculated at UCLA as a pre-medical student and received a Bachelor of Science in Psychobiology. After graduating, she completed a California teaching credential and served for five years as a kindergarten teacher for the Los Angeles Unified School District (LAUSD).
Ms. Howard enjoyed working for LAUSD because it afforded her the opportunity to contribute to the education of children at an important stage in their development. After teaching kindergarten, she became a Charter school coordinator of the Progressive Education Entrepreneurial Charter School and served in that position for a year.
Ms. Howard continued to feel the calling to practice medicine, so she applied to medical school. She was accepted to the Advanced Baccalaureate Learning Experience (ABLE) at Michigan State University College of Human Medicine where she was active in student recruitment and the Student National Medical Association.
During medical school, Ms. Howard was awarded the National Health Corp Scholarship. After completing medical school, Dr. Howard was accepted to the University of California, Irvine pediatric residency program. She is now a California licensed pediatrician and Fellow of the American Academy of Pediatricians. She currently practices in La Habra, California and is now actively fulfilling her National Health Service commitment in that city. She has taken an interest in developmental pediatrics and fighting childhood obesity. In her spare time, she enjoys traveling, music, creating art and spending time with her husband, Dr. Wilfred Graves Jr.
Dr. Malaika E. Graves truly is a woman of God who ministers to people with grace and sensitivity.  As a Christian physician, she is a healer in the fullest since of the term.  Many children and their families have found wholeness through her compassionate ministry to body and spirit.  Dr. Wilfred Graves Jr. says the following about her:
God really showed favor to me when he brought Malaika into my life.  She is so beautiful, sweet, kind, and loving!  She also is very intelligent and has a great sense of humor.  I really admire her quiet strength and confident assertiveness wrapped up in a gentle demeanor.  I am a better man because she is in my life.  She is my Proverbs 31 woman!
Favorite Verse:
"I can do all things through Christ who strengthens me." (Philippians 4:13)
Dr. Malaika E. Howard became engaged to Dr. Wilfred Graves Jr. at Disney World on March 18, 2016.  They joined together in holy matrimony on June 24, 2017.
To connect with Dr. Malaika E. Graves on issues of pediatrics or general health, please locate her contact information on the Friends of Family website or visit the Wilfred Graves Ministries Contact page.