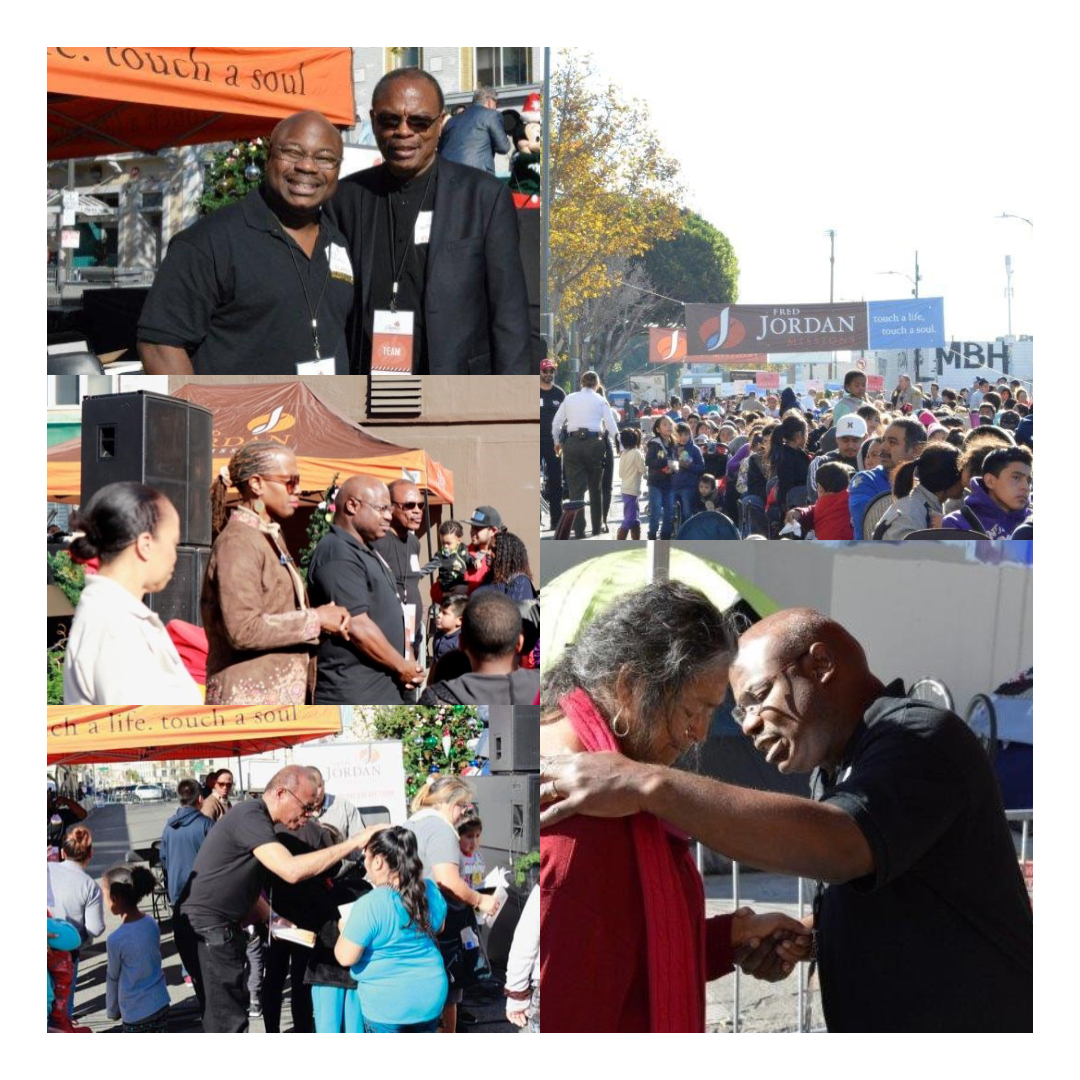 On Saturday, December 15, 2018, Wilfred Graves Ministries and Highway Ministries partnered with West Angeles Church of God in Christ to provide prayer teams and altar workers for the annual Fred Jordan Missions Christmas Celebration.  Several thousand people attended this Los Angeles event which featured special speakers and presentations; food, clothing, blanket and toy giveaways; and a special appearance by Mickey and Minnie Mouse.
Hundreds of individuals and families came to the altar and ministry tent for salvation and for prayer throughout the day's festivities.  Wilfred Graves Ministries was privileged to be a part of this wonderful outreach and we look forward to working with Fred Jordan Mission on future endeavors.
The 2019 "Taking the Gospel to the Streets" revival will take place on August 3, 2019 at Fred Jordan Missions.  For additional information on this outdoor outreach event, please CLICK HERE.
Monetary donations are greatly appreciated.  Your financial contributions are tax-deductible.