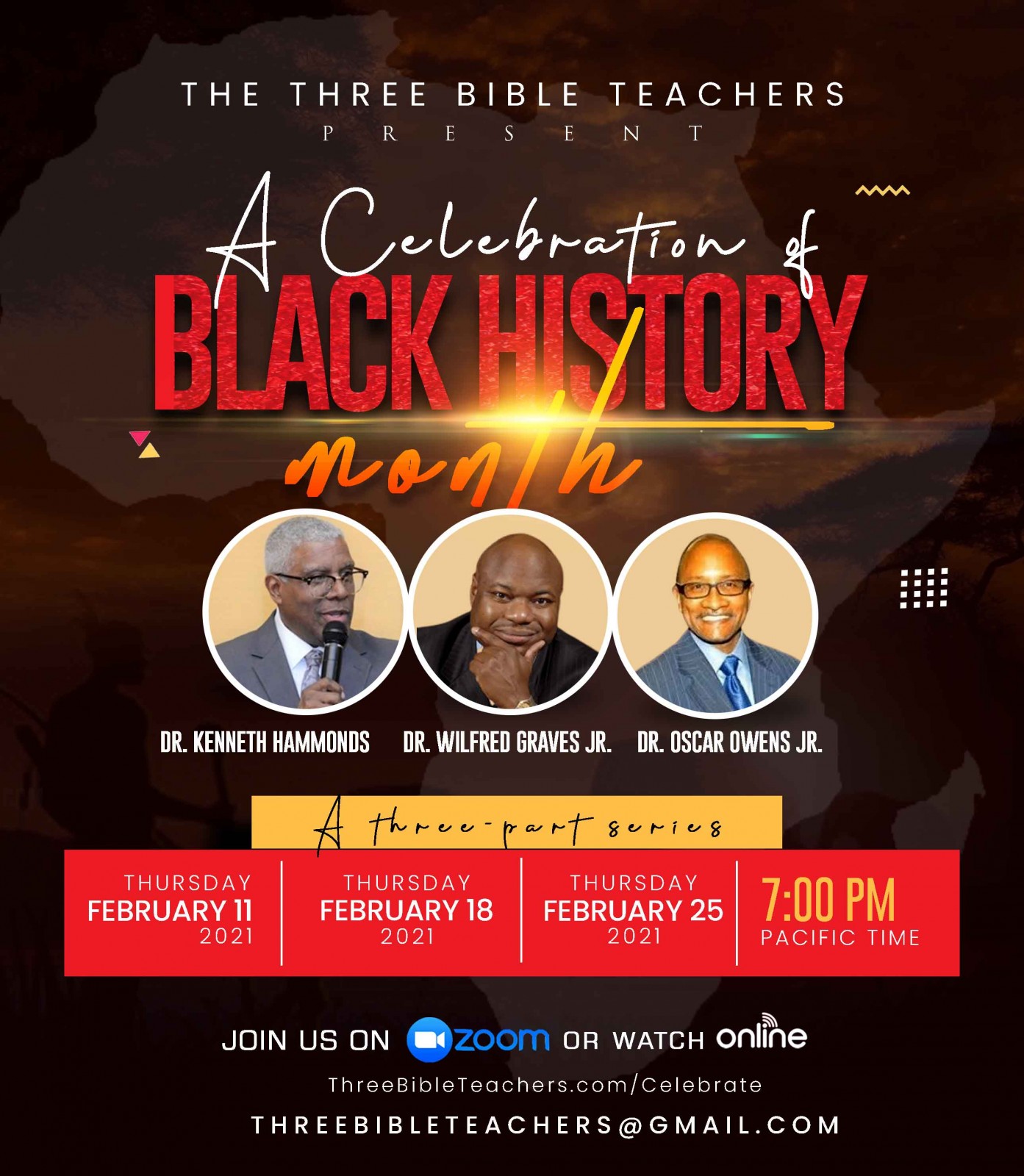 Join the Three Bible Teachers for a three-part series in celebration of Black History Month.  The series will take place on the 11th, 18th, and 25th of February 2021 at 7:00 PM.  To receive a link for the Zoom sessions, please email us.  Alternatively, you can watch the livestream of each session at WilfredGraves.org/Live.
The topics for each of the three sessions are as follows:
1. "African Christians in the Bible and in Early Christianity" with Dr. Kenneth Hammonds
2. "The Rise of African-American Churches" with Dr. Wilfred Graves Jr.
3. "Black is Beautiful to God Also" with Dr. Oscar Owens Jr.
To join our email list, please enter your email address in the form at the bottom of the page, or message us directly at ThreeBibleTeachers@gmail.com.